Ensure the longevity of
your microscopes
Microscope Service
Service is very important to maintain your microscope's functionality. Routine service will ensure they are clean, well lubricated and adjusted, and reduce downtime that may otherwise be caused from unforeseen issues. Our comprehensive service techniques will help extend your microscope's life.
Benefits of Working with Serviced Microscopes
Servicing your microscopes enhances their performance and provides accurate readings and results. Your facility will be more efficient and productive, saving you time and money. Most importantly, servicing your microscopes regularly ensures you are in compliance with strict regulating agencies.
Why Your Microscopes Needs Service
When we service your microscopes regularly, we can anticipate future problems and provide solutions ahead of time to minimize downtime. By working together and being proactive, we can help avoid a request for emergency service.
How to tell when Your Microscopes Need Service
Here are some symptoms to look for: mechanical parts are restricted, light path is misaligned, no light source, objectives are oily, stage is jammed, fine or coarse focus is not working properly, binocular is misaligned, double-vision.
Our focus is on you!
The Importance


of Servicing
Your Microscope
Brands

of
Microscopes
We Service
We are a Nikon Authorized Repair Station and also service a wide range of additional brands:
We inspect, clean and adjust your microscopes onsite, and perform any necessary, minor repairs. We advise you of any faulty parts or required components. In an effort to be proactive, we communicate any beneficial suggestions with regards to your microscope that may help mitigate unforeseen problems.
With over 30 years of combined experience, we are passionate about what we do and we will not give up until we find you the best solution. We care about your success. We are happy to offer competitive pricing for reliable and timely service, as well as training on how to care for your microscopes.
Proof of
Service with

Certificates
After service completion, we provide an electronic copy by email of the certificate of inspection or verification based on both your
organization's and regulatory requirements.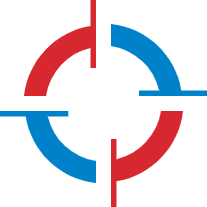 Service made
easy
We keep track of your service schedule and we will notify you before your microscope is due for service.
We will visit your facility when it is most convenient for your team, minimizing any downtime. We will notify you of any preparations that need to be taken ahead of your service appointment.
Choose a time that works best for you
Our technician will perform minor repairs and replace parts, as required. In an effort to be proactive, we will also recommend solutions for any foreseeable issues and advise you on preventative measure to minimize problems in advance.
Our focus is on you!
Maintenance and
Warranty
Warranty
All our repairs are backed by our 90 day limited warranty. New equipment and parts are subject to manufacturers' warranty
Maintenance
We maintain an extensive database to stay on top of your maintenance schedules and will notify you when your equipment is due for service.
How can we
serve you?
Got a question? Our team is happy to assist you with any questions you may have on your facility's microscopes or other precision instruments.

We will endeavour to respond within 1 business day.