Ensure the reliability of
your instruments
Instrument Calibration
Calibration is when we check the accuracy of your microscope by comparing it with an established reference "standard", to ensure it is running safely and efficiently. The objective of instrument calibration is to reduce, if not eliminate, any bias or deviations in its readings.
Benefits of Working with Calibrated Instruments
Calibrating your instruments extends their life, enhances their performance, provides accurate readings and results, and ensures you comply with industry regulations. With routine calibration, your facility will be more efficient and productive, saving you time and money. Most importantly, faulty equipment can cause major environmental disasters, injuries or even death.
Why Your Equipment Needs Calibration
Calibration is important to achieve and maintain reliable results and minimize any measurement uncertainty. This will help you avoid liability issues due to inaccurate readings.
How to tell when it's time to Calibrate
Always follow the manufacturer's suggestions or your internal procedure requirements. If you notice your equipment's readings are beginning to drift, it's time to calibrate.
Our focus is on you!
Brands

of
Equipment We
Calibrate
Our focus is on you.

We are equipped to calibrate a wide array of brands.
Before we start the calibration process, we thoroughly assess your instrument to ensure it is in proper operating condition. If your equipment requires repair or service, we will let you know and provide you with a quote. We issue a Certificate of Calibration/Inspection traceable to N.I.S.T. for each Unit Under Test (UUT). It provides detailed information of the instrument in question, such as manufacturer, model, serial number, accuracies, and As Found/As Left data results, etc.

Our technicians provide onsite services for various reasons. Inspecting equipment in its everyday environment allows them to easily detect any issues. It reduces downtime from production interruption and the risk of damage to equipment that may occur during handling or transportation.
We care about our customers and their success. With over 30 years of combined experience, we are passionate about what we do and we will not give up until we find you the best solution. We are happy to offer competitive pricing for reliable and timely service.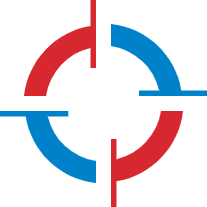 The Process is

easy

and painless

Request your Return Material Authorization.

You have the option to either ship or deliver your equipment to our facility. In some cases, pickups and dropoffs can be arranged (additional charges may apply).

We carefully inspect your equipment and record any deficiencies.

We will give you a quote. Rest assured that we will never perform any repair or calibration without your approval.

We order parts, complete the repair and calibrate your equipment as needed.

We ensure that all equipment is securely packed before we ship it back to you.
Our focus is on you!
Warranty And
After-Sales
Warranty
All our repairs are backed by our 90 day limited warranty. New equipment and parts are subject to manufacturers' warranty
Maintenance
We maintain an extensive database to stay on top of your maintenance schedules and will notify you when your equipment is due for service.
How can we
serve you?
Got a question? Our team is happy to assist you with any questions you may have on your facility's microscopes or other precision instruments.

We will endeavour to respond within 1 business day.